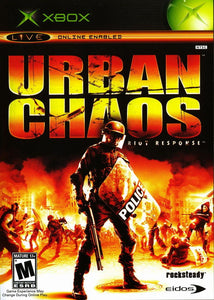 Genre: First Person Shooter
THE CITY NEEDS A SAVIOR

Play as Nick Mason, an ex-US marine and part of T-Zero, the elite counter-gang unit. Specially trained in all areas of urban combat and armed with the very latest high-tech weaponry, T-Zero is all that stands in the way of total anarchy.

TAKE control of a city torn apart by game warfare.
YOUR choice of weapons -- Riot Shield and military grade hardware or brutal gang weaponry.
CITY under fire! Fight through realistic and dynamic environments.
BACK up support from firemen, medics, and other police units. Command America's finest in the heat of urban chaos.